A successful product solves a need before you know you even have one. Think of vehicles with built-in phone chargers or appliances with Wi-Fi connectivity. When a device, tool or other innovation blends seamlessly into your day to make how you work or live easier, you can thank the human-centered design approach.
It's a fresh way to look at the industrial design function that allows the user to guide product development for organizations to design a meaningful experience that goes beyond a specific feature set.
In healthcare, a human-centered design approach to the products and technology in use, as well as the physical environment of a space, can influence positive patient outcomes and healing.
This approach is more important than ever. Caregiver burnout, staffing shortages and concerns about physical and mental well-being continue to impact organizations globally. Many point to extensive electronic medical record (EMR) requirements, uncomfortable equipment and stressful work conditions as direct causes.
One study published in JAMA conducted prior to the COVID-19 pandemic found that in many cases, work conditions like EHR use and design factors directly impact caregiver stress levels.
Successful product innovation requires a thorough understanding of user challenges and needs. That's why organizations across all industries choose partners that take a human-centered design approach to their portfolios.
Complementary approaches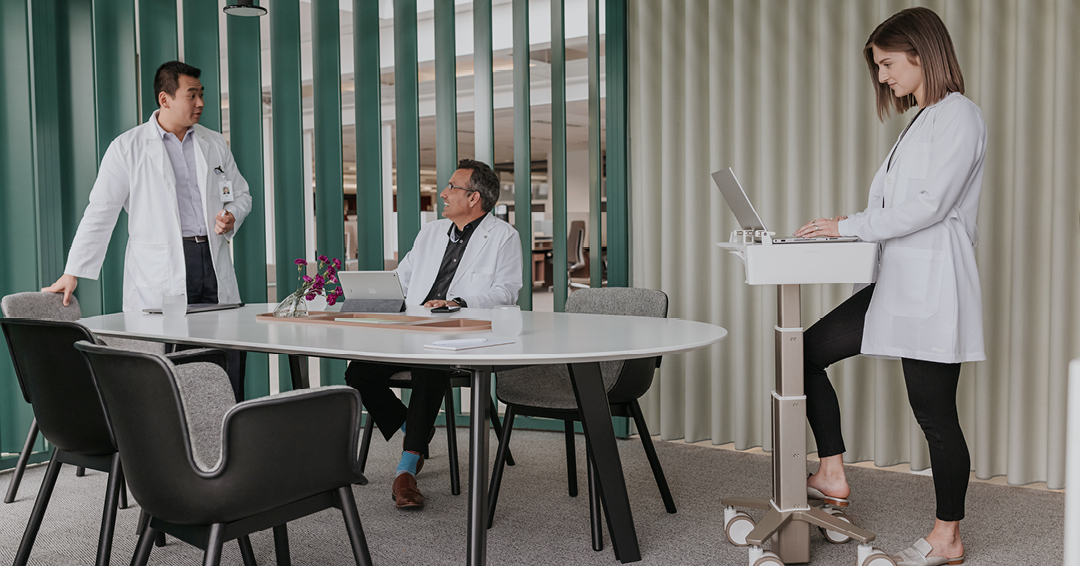 The connection between product design, the built environment and patient outcomes continues to gain attention in light of current industry challenges, but it's not a new concept.
Rosalyn Cama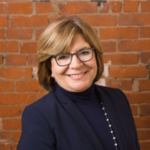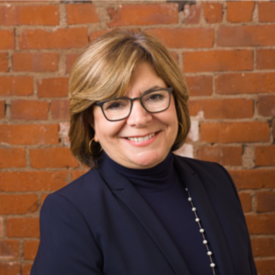 , FASID, NCIDQ, EDAC, published a detailed guide in 2009 called "Evidence-Based Healthcare Design." Using her interior design expertise, she prescribes a design methodology to help foster healing, quality performance, and safety in healthcare environments. In an interview with Healthcare Design Magazine, she describes the complexities of balancing the needs of multiple stakeholders in healthcare spaces.
"The design of the built environment must hold the patient and family in high regard, as without a patient there is no industry," Cama noted in the interview. "Patient needs must be nurtured to a state of health as quickly as possible by an effective and efficient clinical team that has to be supported by a supply management system that anticipates the staff's needs and the individuality of the patient and their families."
An evidence-based design approach to the architectural components of a healthcare space sets the foundation for human-centered design approach to the tools used within that space to curate the best experience for caregivers and patients.
That includes understanding how users, from caregivers to patients, interact with the surroundings of the entire ecosystem established by architect and designers. Technology and equipment manufacturers will observe how they flow through a space, where challenges either known or unknown occur and then ideate solutions to address those pain points.
Human-centered design: A user-driven approach to innovation that addresses specific pain points based on first- or third-person accounts with solutions that facilitate the best customer experience.
Evidenced-based design: The use of research studies, in-depth interviews with staff and patients, and outcome data to create a more effective healing environment.
Improving the caregiver and patient experience with design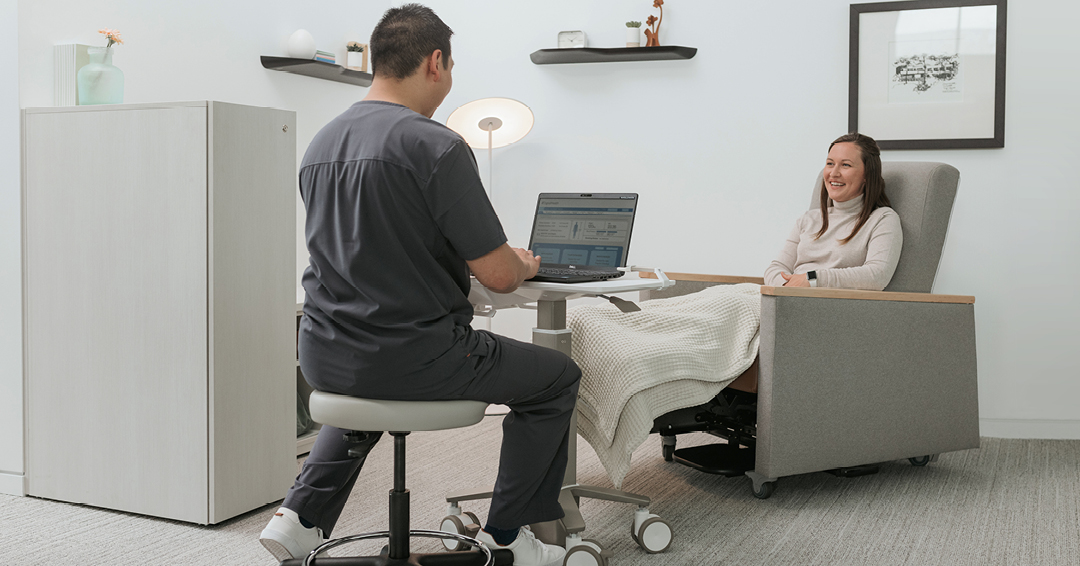 The overwhelming majority of healthcare professionals agree that the design of the physical environment can positively impact staff and patients. A recent survey found that 91% of healthcare professionals believe the physical environment can improve health and well-being among patients.
Even more healthcare professionals (96%) agree that designing the physical environment the right way can improve health and well-being among staff in healthcare facilities.
Survey respondents noted specific improvements that could be tied to better healthcare facility design, including:
Patient experience during treatment within the facility (69%)
Patient emotional health and well-being during and after (65%)
Patient experience across the entire care lifecycle (58%)
Caregiver/staff stress levels and burnout (56%)
Caregiver/staff retention (54%)
When architects and industrial designers work in harmony by using both evidence-based and human-centered design approaches, both caregivers and patients benefit.
A human-centered approach to innovation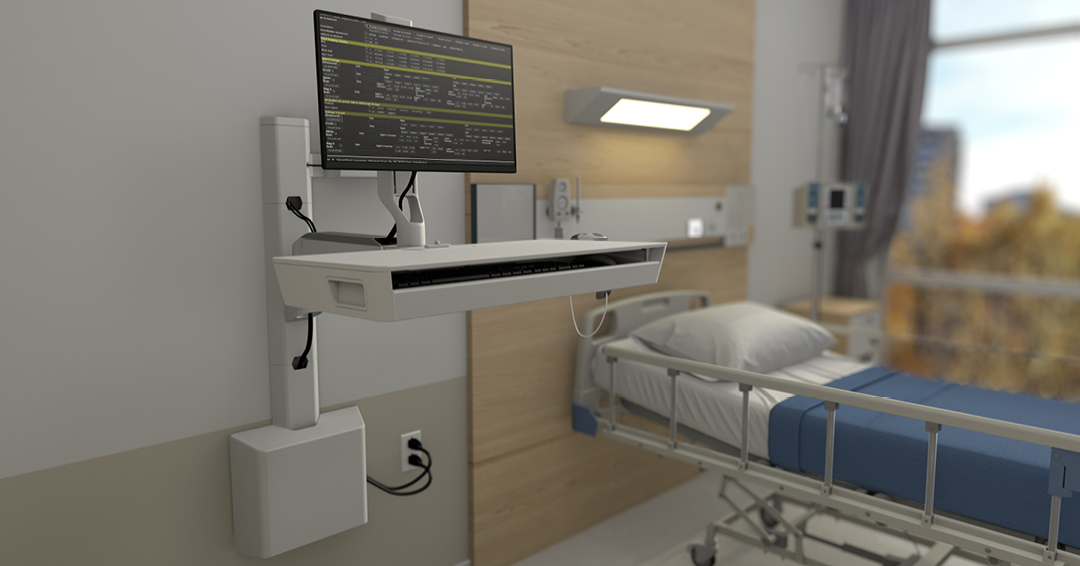 Throughout our 40-year history, Ergotron has taken a human-centered design approach to product innovation. Keeping real user needs at the center, we've focused on improving workflows, enhancing caregiver well-being and driving positive patient experiences with our extensive portfolio of healthcare solutions.
Our new CareFit™ Combo System wall mount represents a thorough human-centered design approach that began with extensive contextual research. Seeing nurses complete documentation in uncomfortable positions and struggle to connect with patients while meeting EMR requirements and IT teams navigate unwieldy cabling to make simple upgrades or fixes led to specific design choices ultimately vetted by users themselves.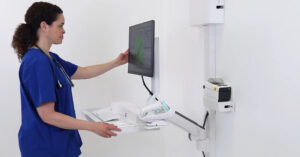 The innovative wall mount offers flexible positioning for nurses to complete documentation at the point of care while they face the patient. The adjustable design allows caregivers to intuitively choose how they want to work to support an ergonomic fit and more comfortable charting.
By supporting the well-being of caregivers, they're better equipped to care for their patients and enable the best experience.
The modular design with a wide range of accessories adapts to different workflows and streamlines how users work at the point of care to support patient satisfaction goals. The concealed, neat cable management makes upgrades and maintenance simple for IT—eliminating common pain points like difficult-to-access CPUs.
A monitor pivot lets caregivers show images and information to the patient to include him or her in their own healthcare experience. This balanced relationship between the caregiver, patient and technology supports the Triangle of Care concept that ensures strong patient-provider connections.
Keeping user needs at the center
With numerous stakeholders and a wide range of user needs, industrial design professionals need to prioritize the top pain points and capitalize on the ones that are most important.
This is challenging in fluid healthcare environments, but through a human-centered design approach, organizations can innovate thoughtful solutions that curate the best user experience.
View Ergotron's latest human-centered designs for healthcare environments at www.ergotron.com/carefit.