After more than one year of unprecedented change, we're excited to participate in our first in-person North America-based tradeshow: HIMSS21 from August 9-13 in Las Vegas.
Thousands of healthcare professionals will gather at this large health information and technology event. They'll be able to explore the latest innovations and forge connections that will impact the healthcare landscape long into the future.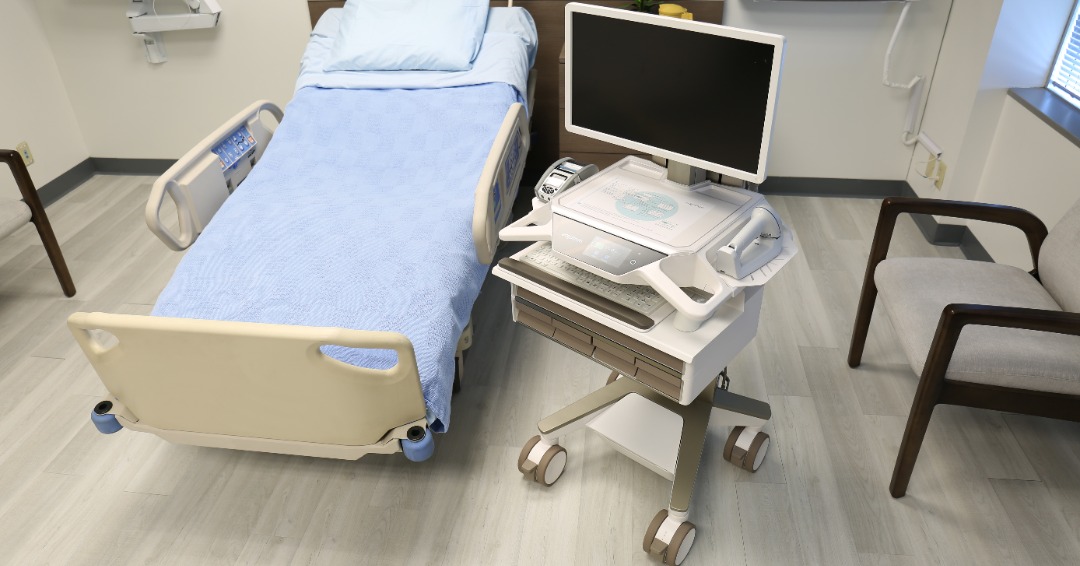 We look forward to showcasing our professional-grade, ergonomic healthcare solutions that remove barriers to meaningful patient care through:
Interoperability
Every level of interoperability supports efficient access to the data that enables effective caregiver workflows and the best patient care. Ergonomic medical carts that move to the point of need, combined with reliable power, streamline EMR access while prioritizing patient relationships and caregiver comfort.
Partnerships
Collaborating with industry-leading partners ensures caregivers have access to quality, total solutions that allow them to provide the best patient care. Our partner alliances benefit both caregivers and patients. An interactive demonstration will highlight how Ergotron's telemedicine cart works with a Logitech® camera, Samsung® monitor and Pexip® meeting software to transform virtual care.
Future-proof designs
The needs of caregivers and patients constantly evolve. That makes adaptable product designs essential for every healthcare organization. We help customers navigate the unknowns of tomorrow with future-proofed solutions like the CareFit™ Pro Medical Cart. This innovative cat supports customizable drawer configurations and numerous accessories for changing needs.
Connect with Ergotron at HIMSS
We're giving attendees multiple options to experience our versatile healthcare solutions with a hybrid event approach:
In-person
Visit booth 2227 to see a fully-outfitted nurse station, the CareFit™ Pro Medical Cart with new drawer options and an interactive telemedicine demo.
Virtual
Set up an online session at HIMSS or our clinical showroom to see how ergonomics and efficient workflows transform every care setting.
No matter how you participate, you'll see how Ergotron adds comfort and efficiency to every workflow and application, including telehealth.
Looking ahead
Next month, you can also engage with Ergotron through our online HIMSS21 Discovery Page. Watch for information about this virtual booth and how to engage with our digital content via our social channels and email.
We know the future is uncertain, so we're eager to show how our professional-grade products adapt to changing needs, while helping patients and caregivers thrive.