No commute, increased productivity and more wardrobe flexibility—working from home in the wake of the pandemic has a long list of benefits. But it has its challenges as well, particularly for people who live in smaller homes or apartments, or for those who don't have dedicated office space. If you're feeling the squeeze now that your home has become your workplace, try a one (or a few) of these tips to revitalize your space and make it feel more open.
1. Get creative with wall space
For a dramatic change to a room, removeable wallpaper is unique solution. You just peel and stick, and then removal is a snap—you simply peel it off, without damaging your walls, whenever you're ready for a room refresh. You could also try the WorkFit® Elevate to turn wall space into workspace. This versatile desk is similar to a Murphy bed—it's a wall-mounted height-adjustable standing desk that features a flip-down worksurface. Use the surface during the workday and fold it down out of the way to reclaim that space in the evening.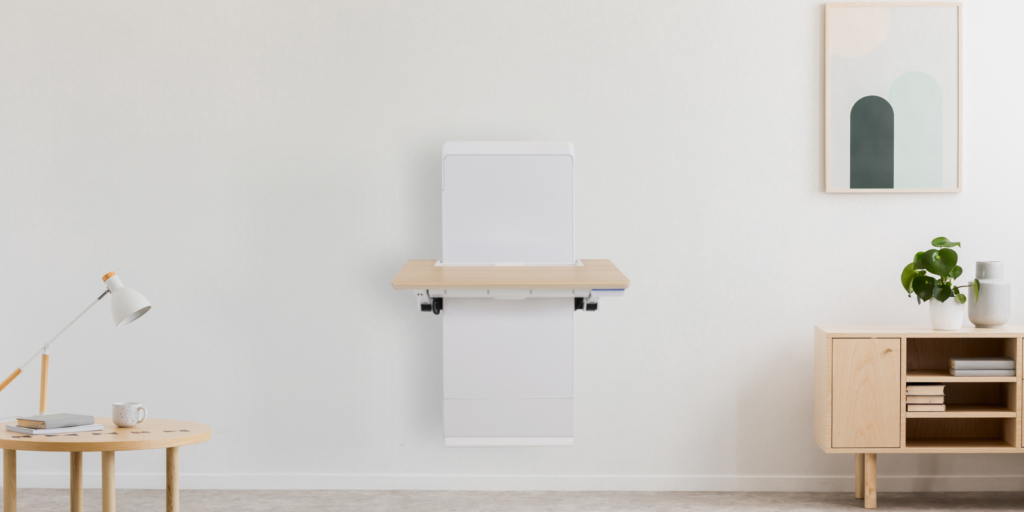 ---
2. Reflections
It's no secret that mirrors can enhance interior designs—people have been using this trick for centuries. Try placing a mirror across from a window—it'll do double duty by reflecting more light into your space and make your room look bigger.

---
3. Switch it up
Most of us don't like sitting all day. And not only can it drain your energy, but physical inactivity has been linked to a host of serious health issues. Plus, recent research has tied sedentary behavior to increased incidence of depression and anxiety. A compact standing desk, like the WorkFit-Z Mini, can be placed on a table in your home, instantly transforming it into a standing desk. Make sure you switch between sitting and standing every 30 minutes.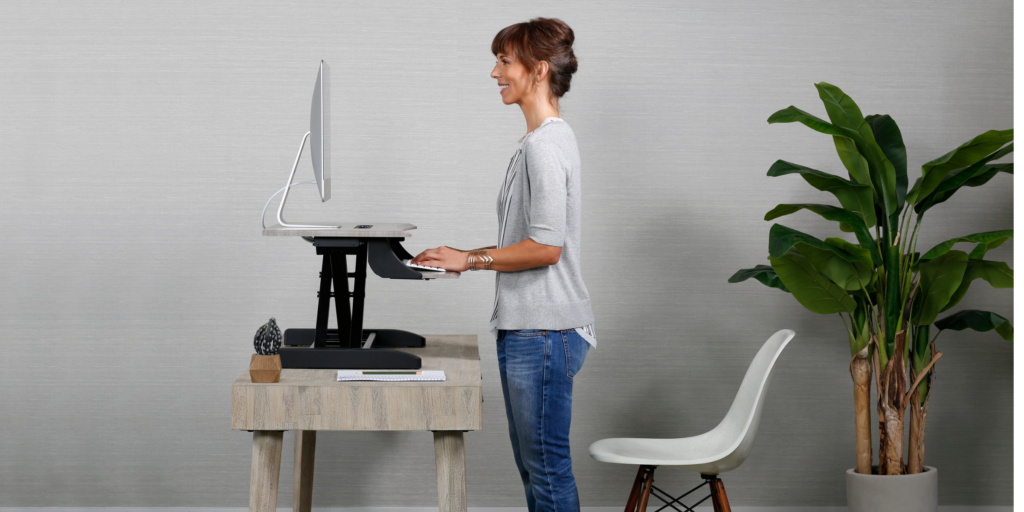 ---
4. Go green
You don't need a green thumb to include some plants in your smaller space. You can certainly find plants that can handle infrequent watering or sub-optimal sunlight. Hang plants from hooks on the ceiling or on tension rods to bring some green to eye level.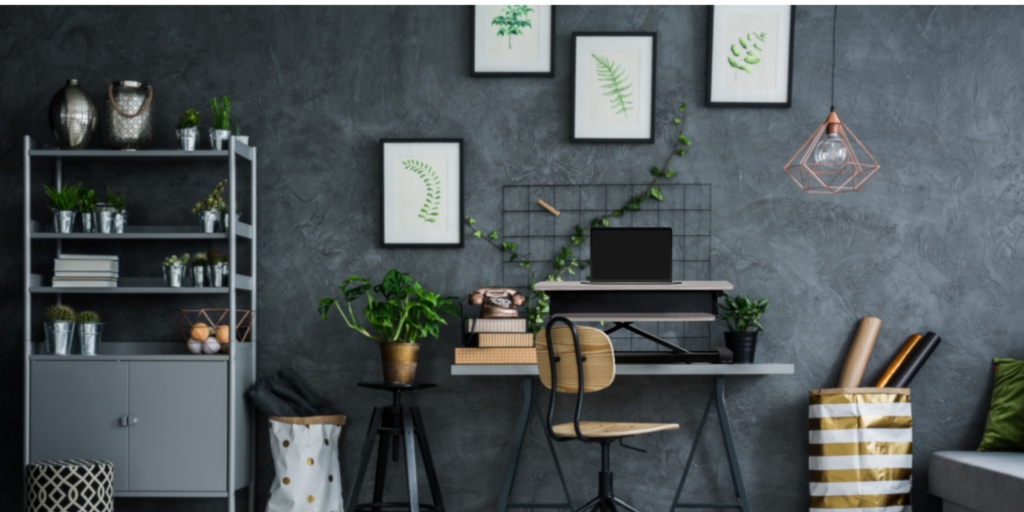 ---
5. Watch your posture
Your posture—including the way you sit or stand as you work—can affect both your body and your brain. Slouching puts extra stress on your spine and can also impact the functioning of your brain's frontal lobe. As you're working, keep your body in a neutral position. A compact monitor arm, like the LX Dual Direct Monitor Arm, allows you to place your monitors at a comfortable eye level.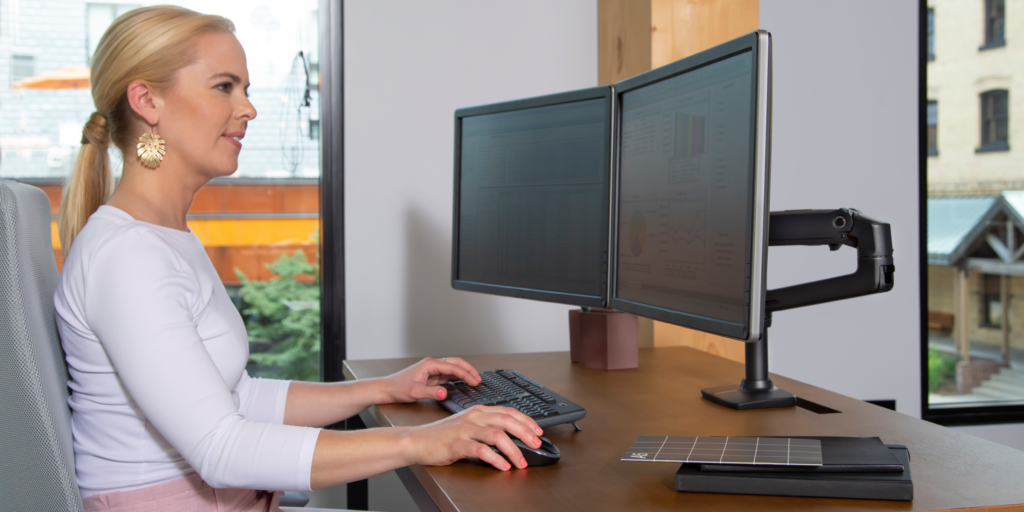 ---
6. Moving right along
If the walls are closing in on you, get outside. Take a quick stroll around your neighborhood to get some air before your day starts, at lunchtime or right after the workday ends to both decompress and signal to yourself that that workday is over. And since stopping by a colleague's desk is no longer a regular occurrence for most of us, book a short meeting with a friend or someone on your team to connect while you walk outside while you chat on the phone.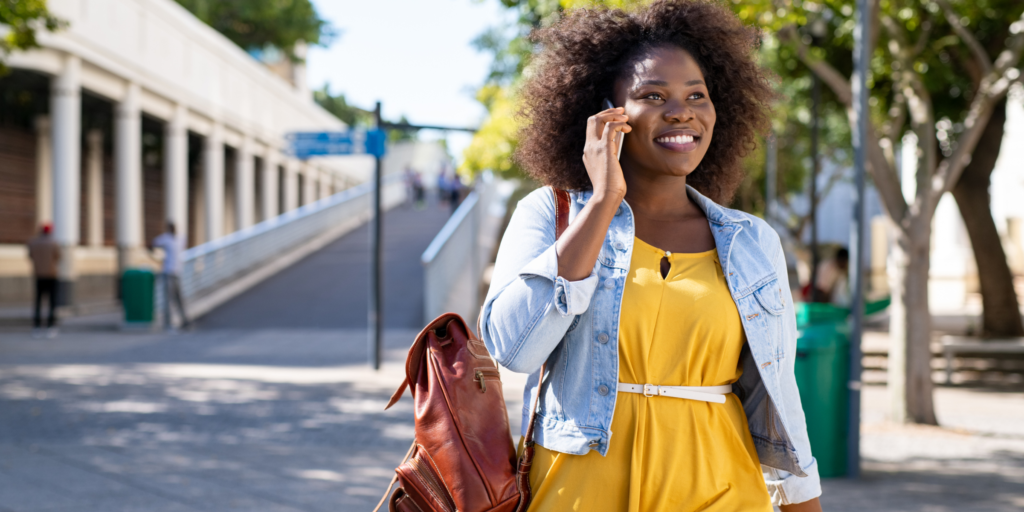 ---
7. Pick your playlist
There's an endless array of creative Spotify playlists and YouTube channels out there with songs to transform the mood of your space and your workday. From deep focus tracks to movie scores to nature sounds to classical music to ambient soundtracks—a quick search might widen your horizons and introduce you to exciting new genres of music.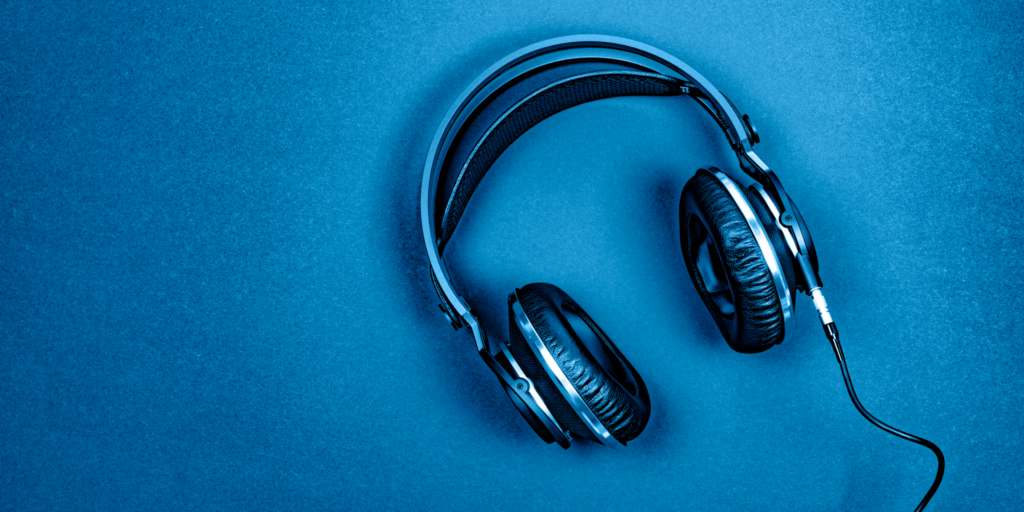 ---
8. Now you see it, now you don't
For smaller spaces, furniture that can be easily moved or tucked out of the way is key. Nesting tables provide a space to display items and add additional surfaces as needed. Similarly, set your laptop on a height-adjustable mobile desk to get work done anywhere in your home—or even on your patio or porch! Then roll the desk into a closet or corner when not in use.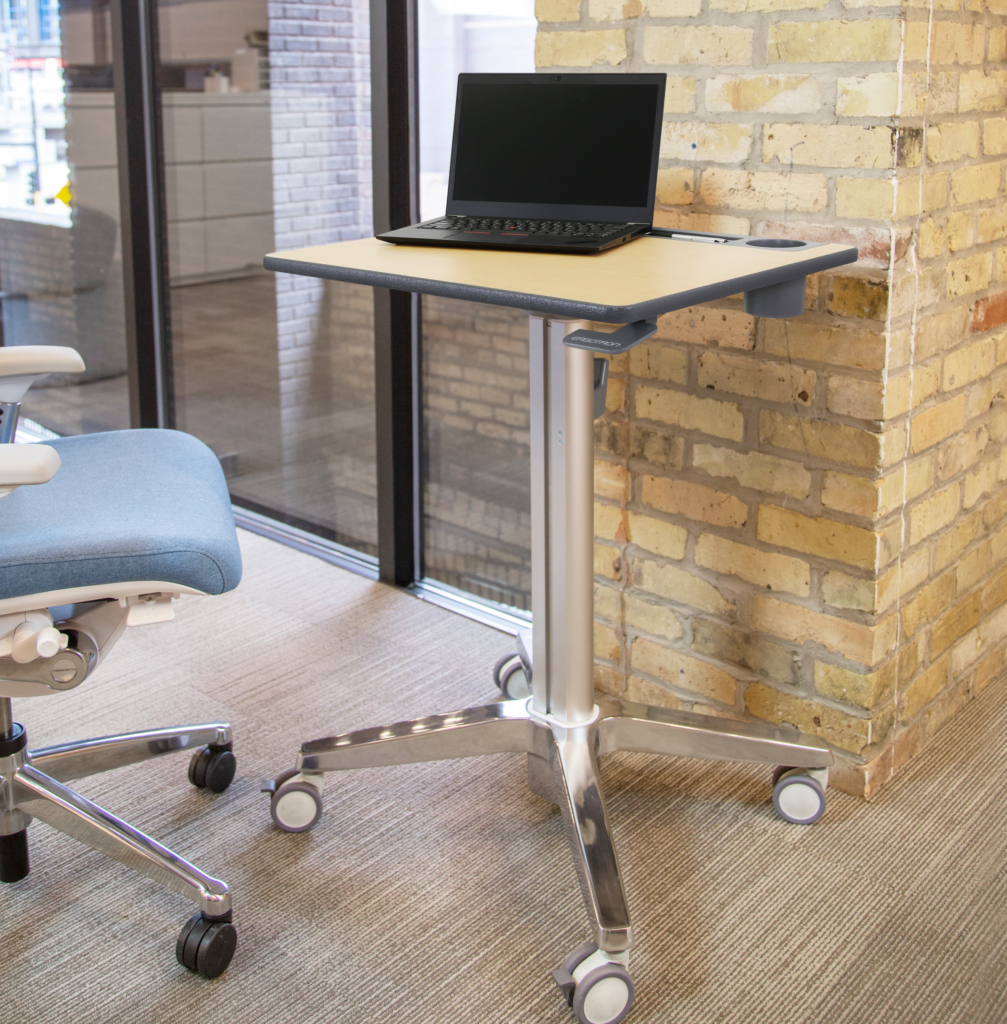 ---
9. Keeping it light
Maximizing natural light is another must for a smaller space. Plus, we're not the golden era of video conferencing, which is all the more reason to be strategic about light. If you can make it work in your space, point your desk toward a window to give you a nice, healthy glow on calls. But if you can't move your desk, then just move your laptop and face the window when you're on video calls.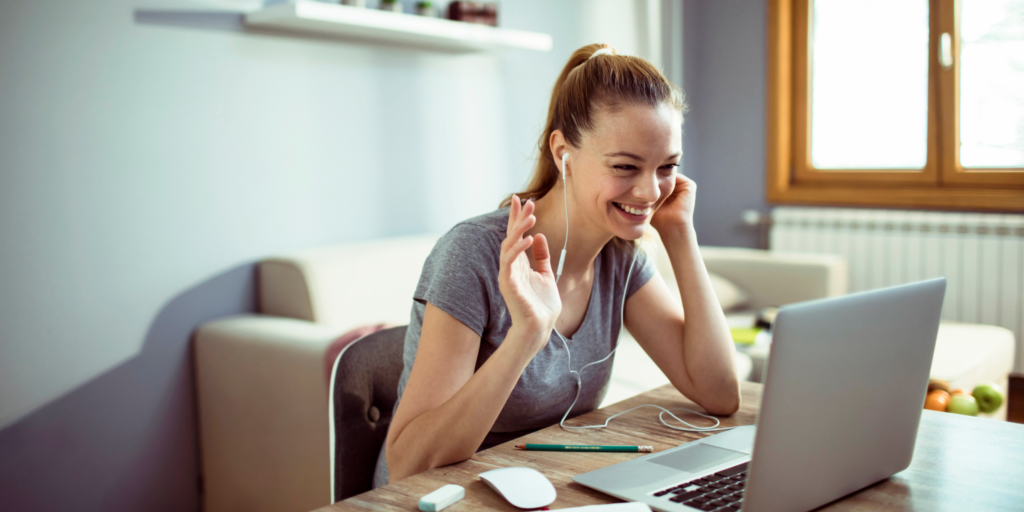 ---
10. Cords and cables cleaned up
In a small space, a web of messy cords and raining down from behind your desk can be an eyesore. The WorkFit Electric Desk comes equipped with a cable management tray to keep cords nicely tucked away so your desk looks clean and organized from any direction. You get a tidy work area and the long-lasting health benefits of adding more movement to your day. Win-win.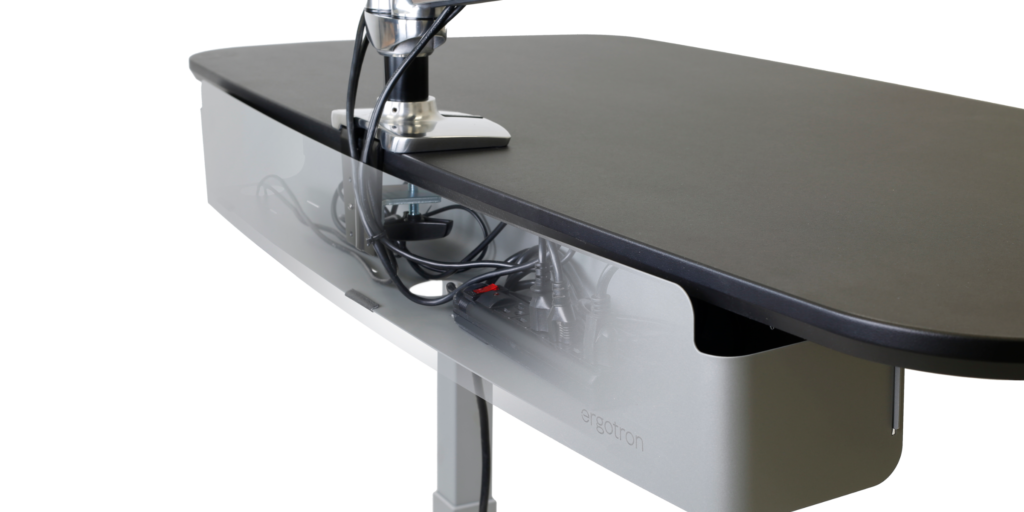 No matter how much room you have to work with, a small change or two can make your place look bigger or feel more open. And when you spend a lot of time within the same four walls, it's well worth the effort to figure out how to create a space that meets your needs for both comfort and productivity.
All products are not available in all regions.