Work productivity has a new meaning since how, where and when we get our work done has evolved. For your loved ones or team members who are looking to reprioritize their productivity this holiday season, these gift ideas will help them reach a state of flow while also maintaining their comfort and overall wellness.
This monitor arm tops the gift guide for gamers or anyone with ultra-wide monitors like the Samsung® G9. A heavy-duty tilt pivot gives gamers and office professionals the flexibility of movement and the wide screen provides an immersive experience.
Desk Timer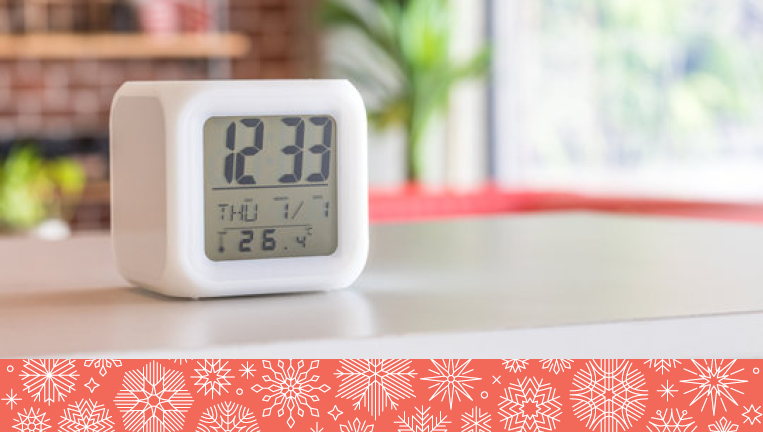 For tasks that are harder to conquer, consider gifting a desk timer to help streamline focus and office productivity. By following the Pomodoro technique, 25-minute intervals on a timer can help make even the hardest projects feel less overwhelming.
Day Planner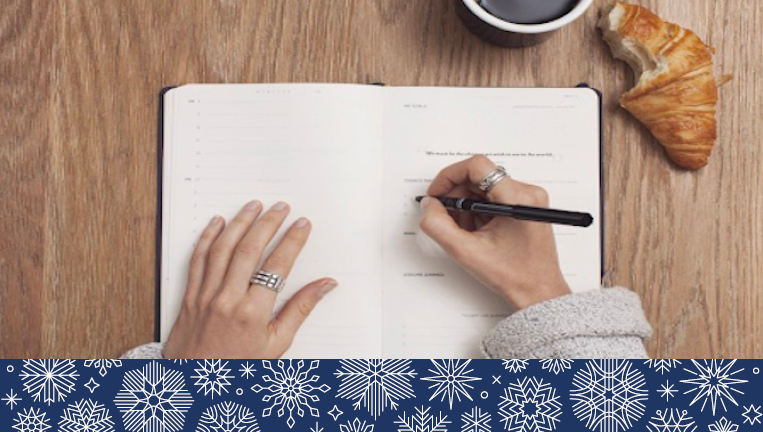 Capturing to-dos and sticking to a schedule is a must for productive working. Gifting a planner and personalizing it with motivational notes can help your loved one or co-worker stay on track. Add a fun pen for a boost of creativity.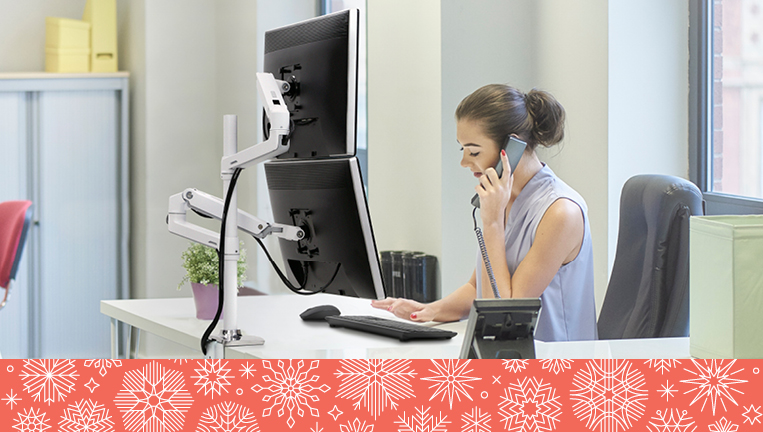 Perfect for large screens, the LX Dual Stacking Arm, Tall Pole creates a tailored monitor view that amplifies productivity. No matter the size of the project or the size of your desk, this multi-monitor mount creates a flexible workspace that looks sleek too.
Noise-Canceling Headphones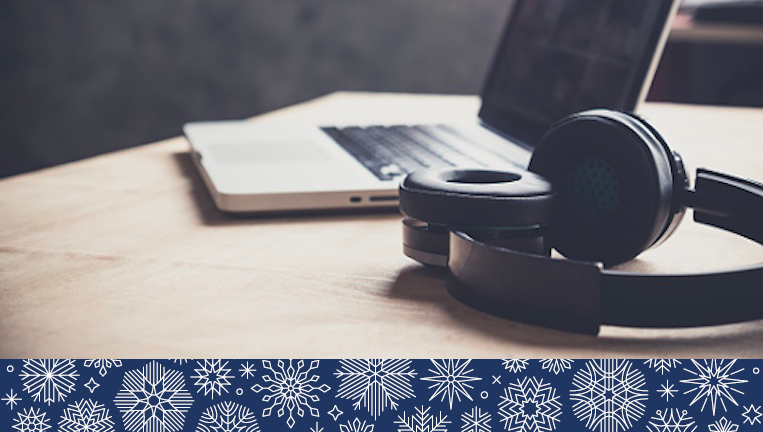 Silence the hustle and bustle of the work environment with noise-canceling headphones. They can promote focus, help increase concentration and improve conversations by eliminating background noise, especially if your workspace is a bit crowded.
Smart Watch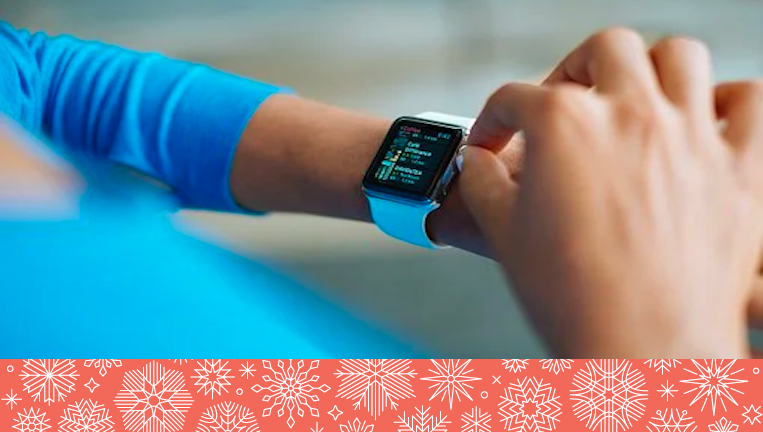 With the ability to sync to calendar reminders, track health data and set alarms for movement and hydration, a smart watch is a perfect gift idea for anyone looking to prioritize wellness and productivity as they head into the new year.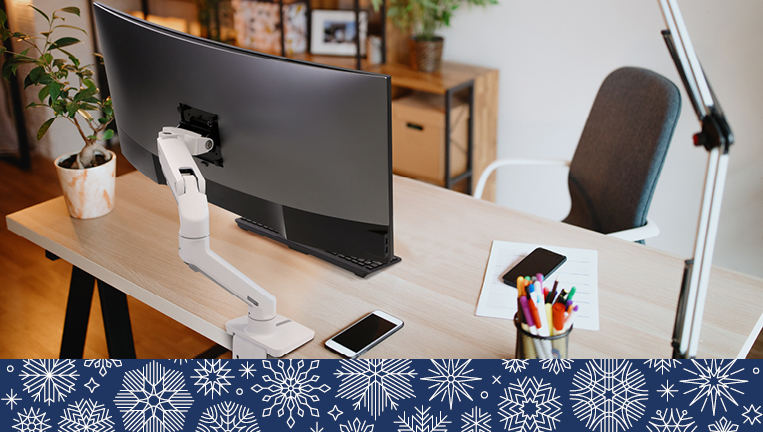 Create an adaptable workspace with the HX Desk Monitor Arm. No matter where work is completed, this sleek monitor arm can reposition monitors for optimal screen positioning and productivity. This is a great way for your loved ones to clear up space in their workspace since they can simply move it out of the way when their work is done.
Temperature Controlled Mug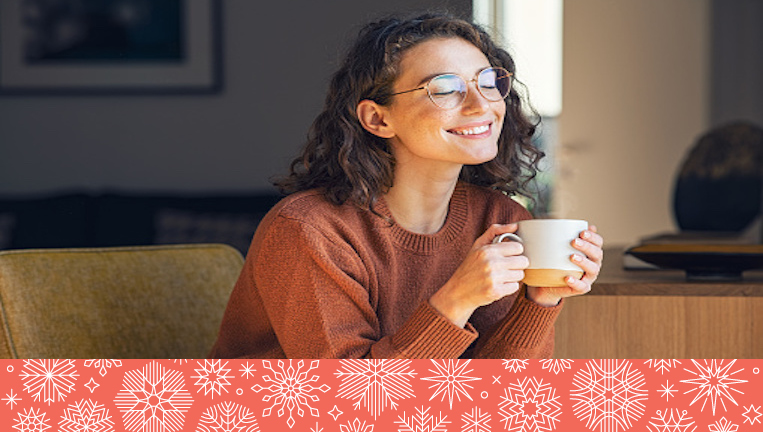 For anyone who starts their day with coffee or needs an afternoon caffeine boost, a temperature controlled mug is a good gift idea to keep beverages the perfect temperature without trekking to the microwave.
Desk Organizer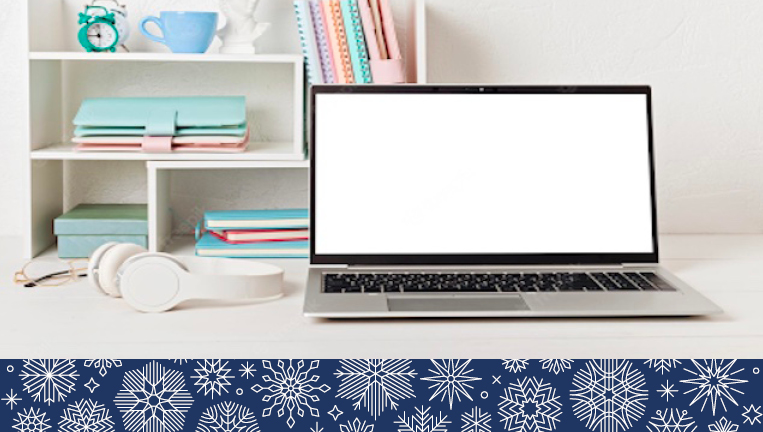 Creating a dedicated space for the tools needed throughout the workday supports organization in any workspace. A desk organizer that functions as a decorative declutterer can help mainstream focus by providing a clean landscape within the productivity-boosting ergonomic zones.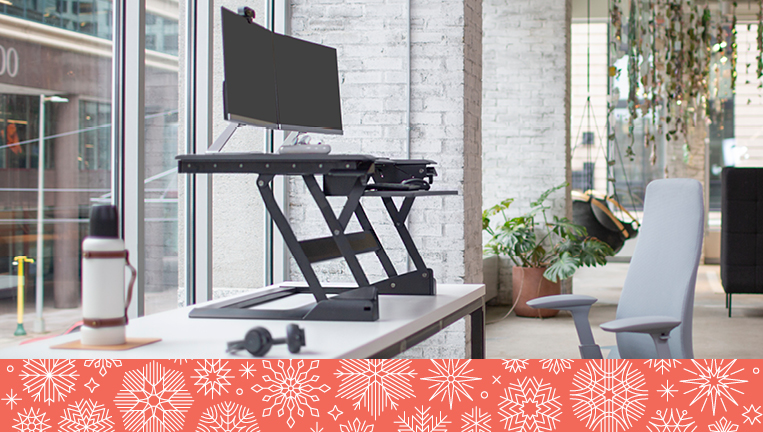 Transform the workspace and add movement to the workday with the WorkFit-TL Sit-Stand Desk. Research shows that adding regular movement throughout the day with a sit-stand desk can have a positive impact on mental health and productivity, promoting increased overall wellness.

Ergotron wishes you a happy and productive holiday season and new year!