How we work has forever changed, but the importance of physical and mental wellness throughout the workday remains. No matter where your loved one works, these specially curated gift items for the holiday season will help make a positive difference in their comfort and overall well-being.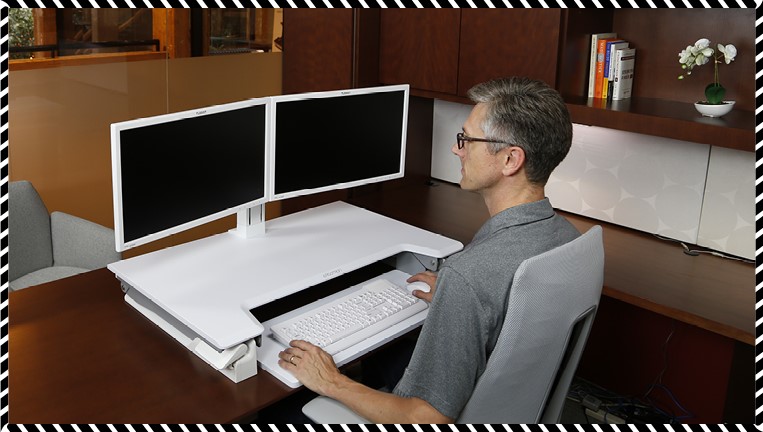 Help create a healthy home workspace with the WorkFit®-TL. With many organizations offering a hybrid work model, it's important to create a dedicated home workspace that supports regular movement for a feel-good workday.
Light Therapy Lamp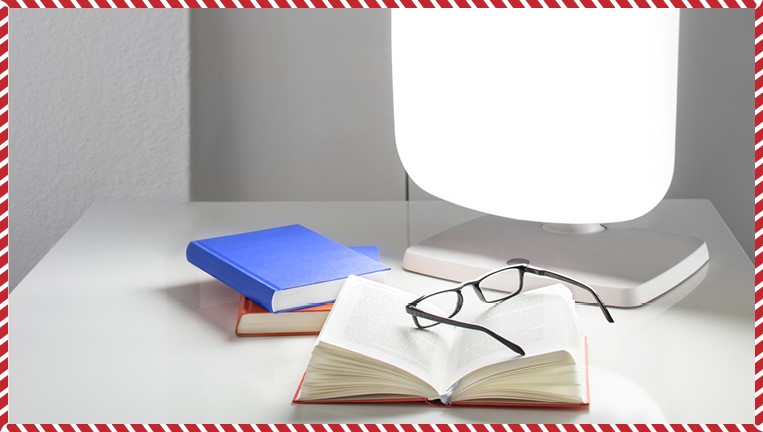 Make up for the shorter days and less sunshine with a light therapy lamp. It can help improve energy, focus and mood. Look for a portable design that offers multiple attachment options like a stand and wall mount.
Light Blocking Glasses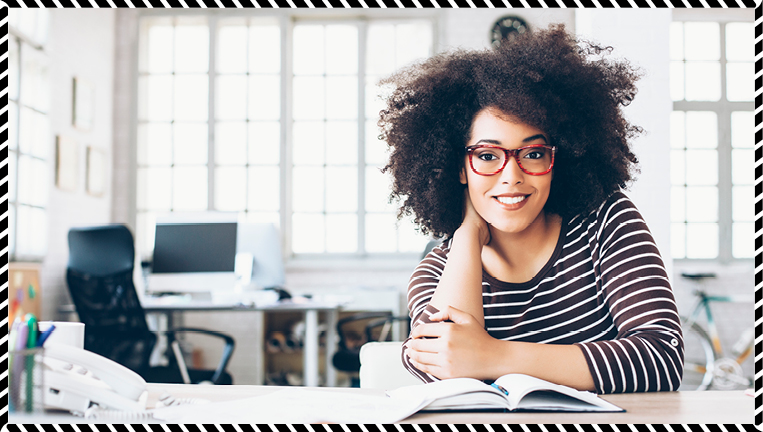 These glasses help protect eyes from high-energy blue light we all encounter during screen time. The clear lenses are fully transparent and help prevent eye fatigue, blurred vision and headaches.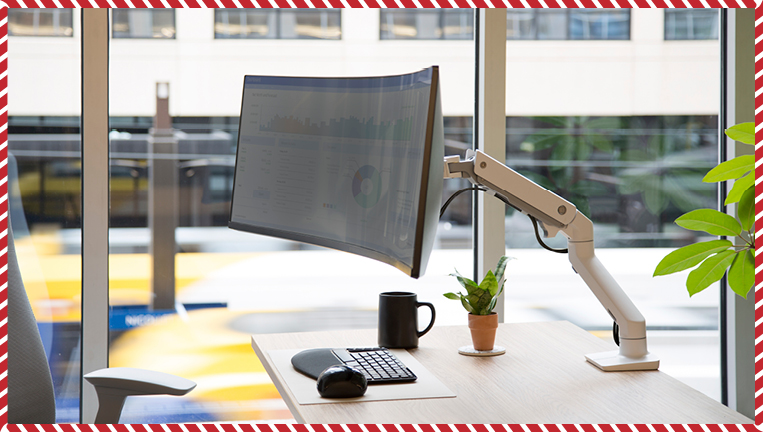 This heavy-duty monitor arm is a must-have for any gamer or ultra-wide monitor user. It offers an immersive viewing experience for the latest ultra-wide, curved displays with a space-saving base.
A New Office Plant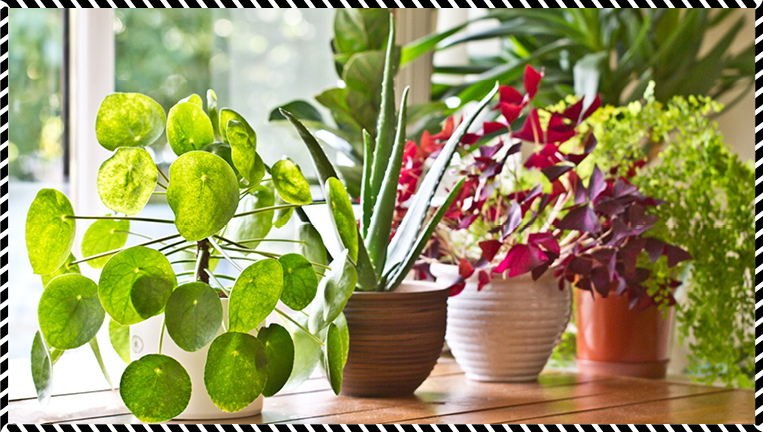 Gifting a little green can go a long way in helping improve well-being. Office plants add personality and help purify the air to boost focus and mood. Choose from simple and low maintenance to dramatic options that make a statement.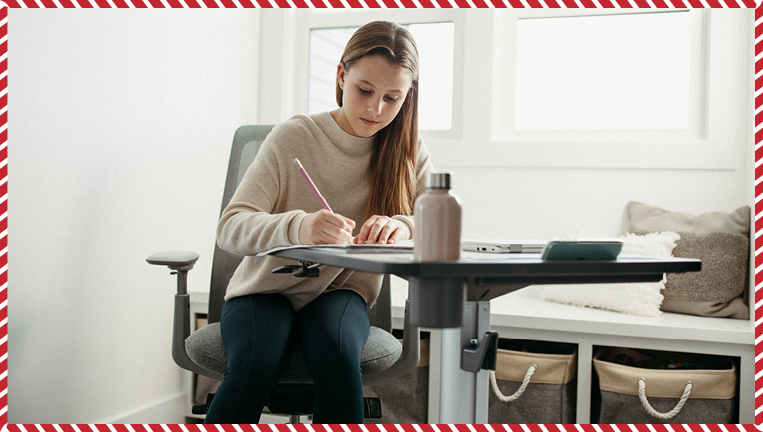 Celebrate the most adaptable person in your life with this flexible mobile workstation. It rolls from room to room to work as a sit-stand office desk, distance learning station or even a compact craft table.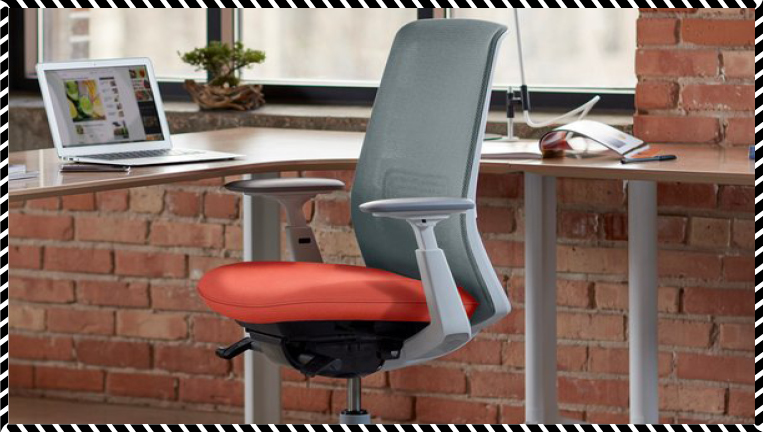 Gift a comfortable resting spot with this adjustable office chair from Haworth. It offers multiple ergonomic options that will make sitting breaks extra enjoyable. Paired with a sit-stand desk, this chair completes an ergonomic office ecosystem. 
Motivational Water Bottle
Hydration is a must for a healthy lifestyle. Gift a water bottle with an affirmation listed next to the ounce measurement to help up all-day water intake. Select a fun color option that matches your loved one's style.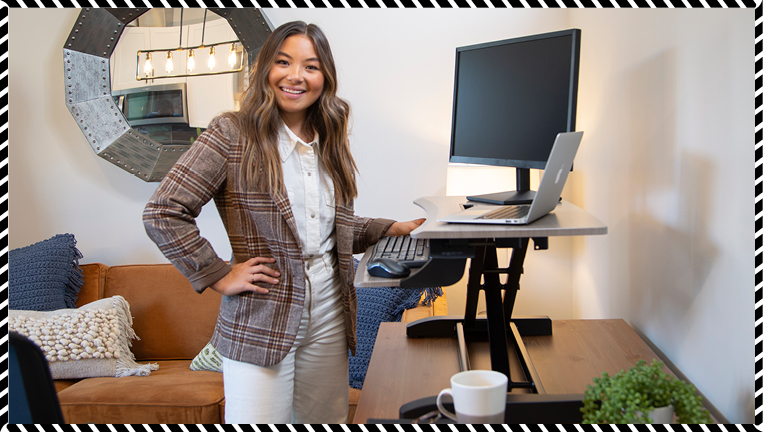 Make the most of small spaces with the compact WorkFit®-Z Mini. It turns existing surfaces into a comfortable sit-stand desk and complements any space with a grey woodgrain finish. Bonus for any gift recipient: it arrives fully assembled.
Charging Pad and Stand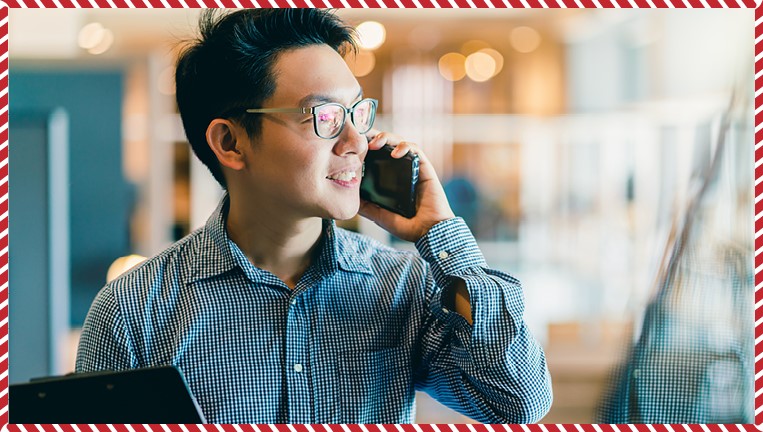 Wellness also encompasses mental health, so combat an ongoing stressor—battery life—with a convenient charging pad and stand. Consider a wireless set that offers multiple options for fast and convenient charging for smart devices.
Get Your Free Buyer's Guide for Ergonomic Office Products
Looking for more information on selecting ergonomic office products for you or your friends and family? This buyer's guide will help you identify and purchase the right products for creating an ergonomic workspace that supports long-term comfort and productivity.
Ergotron wishes you all the best this holiday season and into the new year!