It's the season of giving and finding a gift for that special someone. Where ever your loved one is working or learning from, we've put together some ideas to help make their day more comfortable.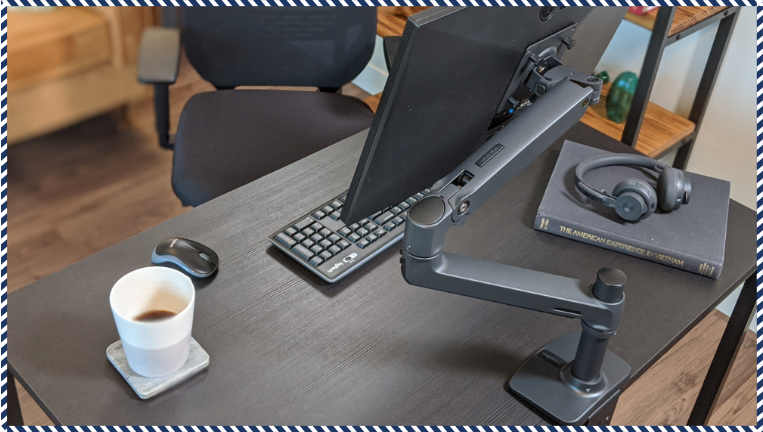 The LX Desk Monitor Arm lifts a monitor above the desk for an open work space. With smooth adjustment and wide range of motion, this gift places a monitor into a posture perfect position.
Try this display with the LX – Acer KG1 25" Gaming Monitor
---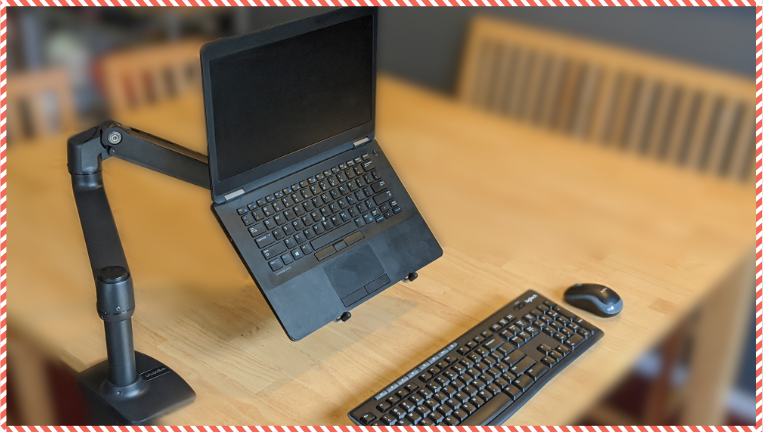 Try pairing a VESA notebook tray with a monitor arm. It can raise the laptop screen to avoid hunching over a laptop all day.
---
Make distance learning more fun with a new headset. With high quality audio and microphone, students can feel more immersed in their learning. After assignments are done, this headset is compatible with major gaming platforms—making this a multi-purpose gift.
---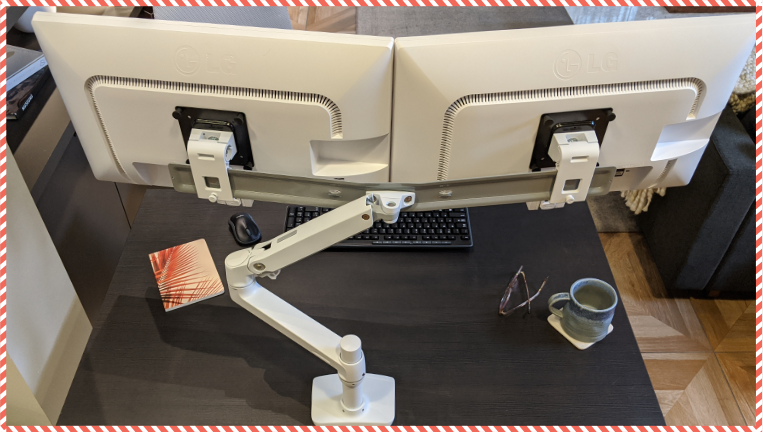 Perfect for dual monitor setups, this arm does double duty to hold two monitors with a single base. If workspace size is a concern, this arm helps maximize usable desk space.
Check out this high-rated monitor – ViewSonic 24" FHD IPS Monitor
---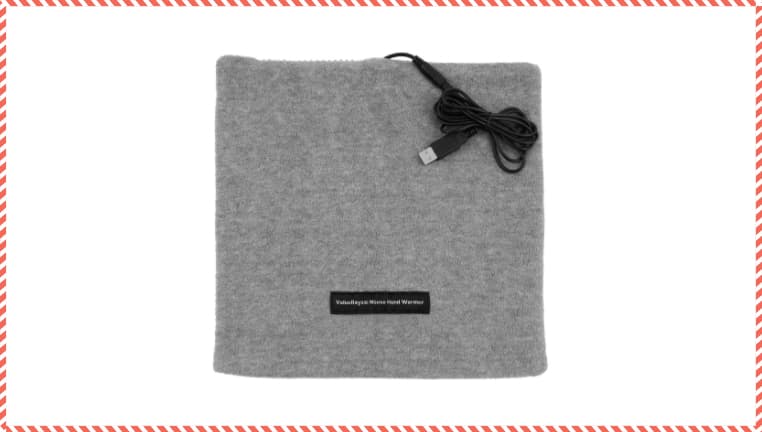 You may be like us and didn't know heated mousepads were a thing, but this could be a great fun gift for the cold one in your life. Simply plug it into a USB port and a carbon fiber heater will help keep your mousing hand warm.
---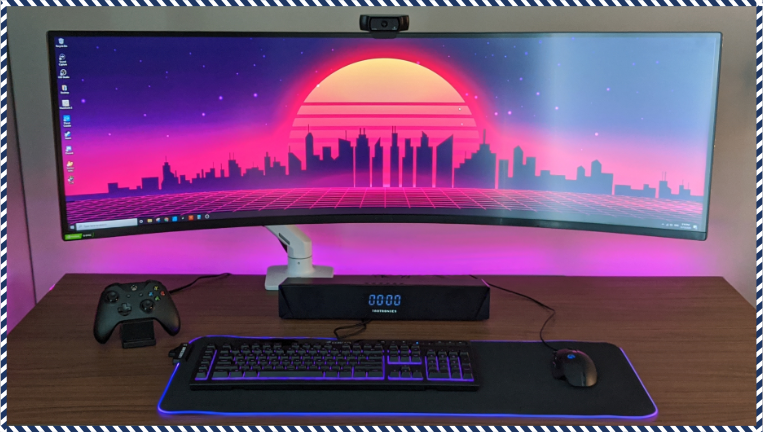 Have a new ultrawide monitor? This arm is ready for the job with the new Heavy-Duty Tilt Pivot. Build a dream battlestation with new support for the Samsung Odyssey Monitors.
---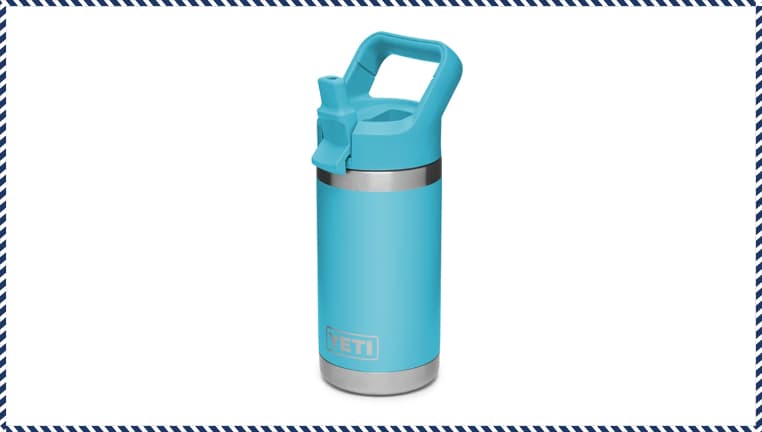 Help a student feel better—keep them hydrated. The Yeti Rambler Jr. will help prevent spills while keeping water and drinks nice and cold. Plus both the bottle and cap are dishwasher safe!
---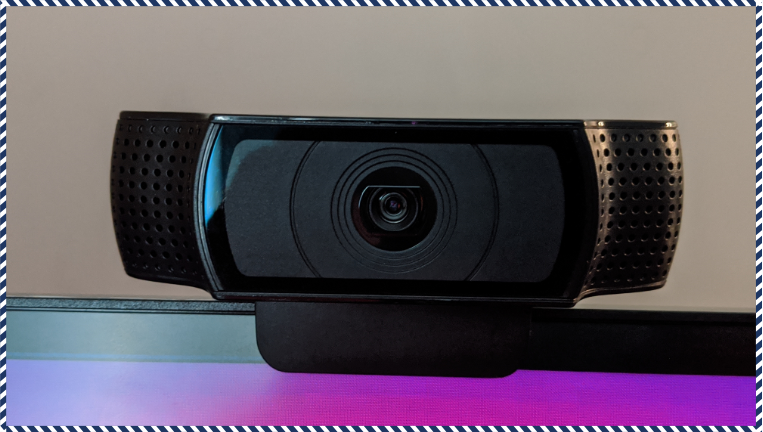 Another way to add comfort to the workday is an external webcam. This webcam is one of the most popular options from Logitech and is easy to set up. External webcams let you position the camera for better posture or a more flattering angle during online meetings.
---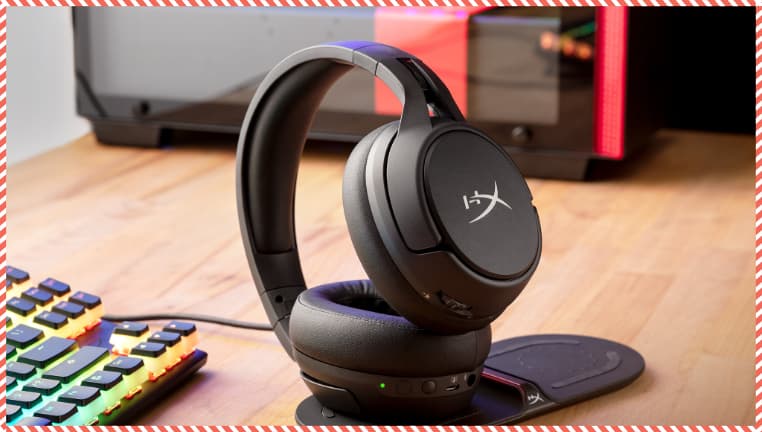 HyperX delivers 30 hours of battery life with 7.1 surround sound in this feature-packed headset. Designed for gamers but great for anyone.
---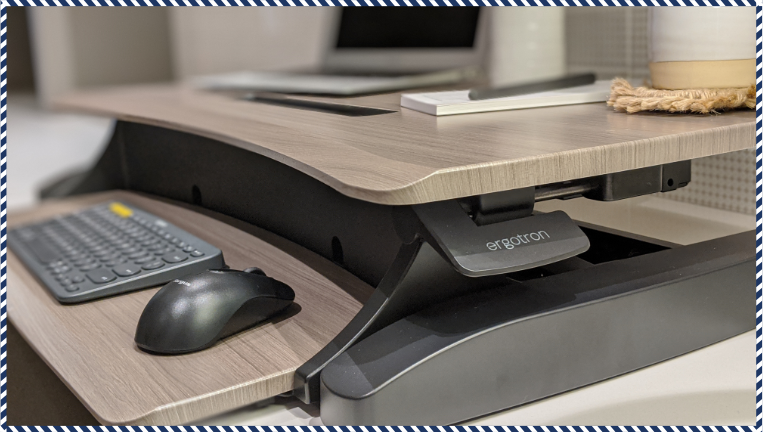 The WorkFit-Z Mini is a compact standing desk perfect for smaller spaces. With 12.5" (31.8cm) of up and down adjustment, simply add this desktop converter to turn most surfaces into a comfortable sit-stand workspace.
---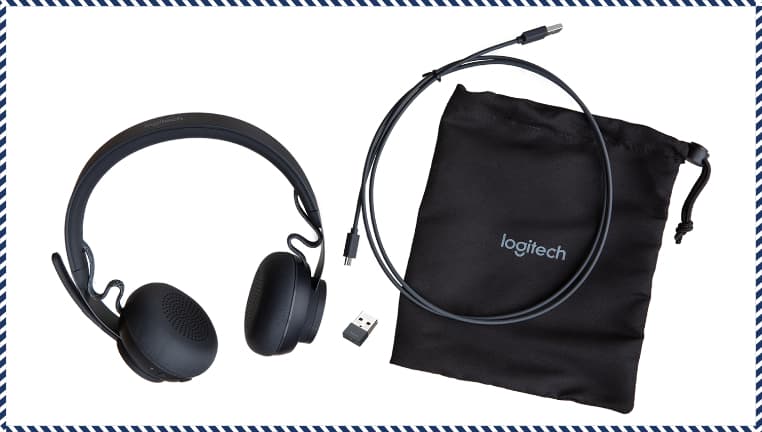 This iF Design Award winner makes staying connected easy. A USB wireless receiver or Bluetooth makes connecting a computer or mobile device easy while active noise cancellation helps reduce ambient sound.
---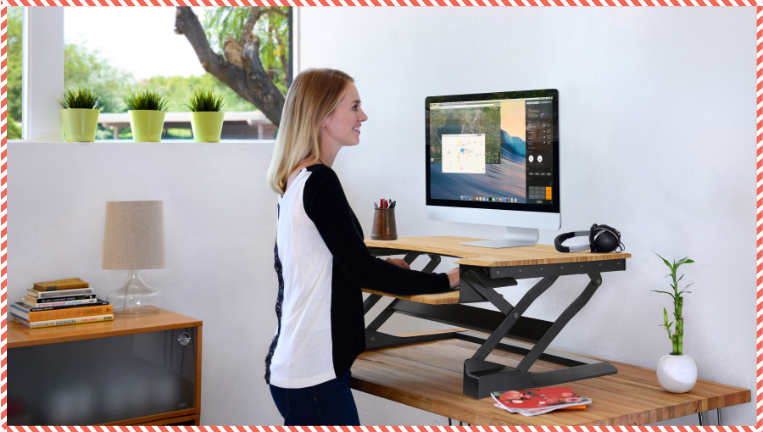 Complement a home office with this birch colored sit-stand desk converter (US only). With plenty of space for a monitor and laptop, this workstation supports everything needed for a productive workday.
---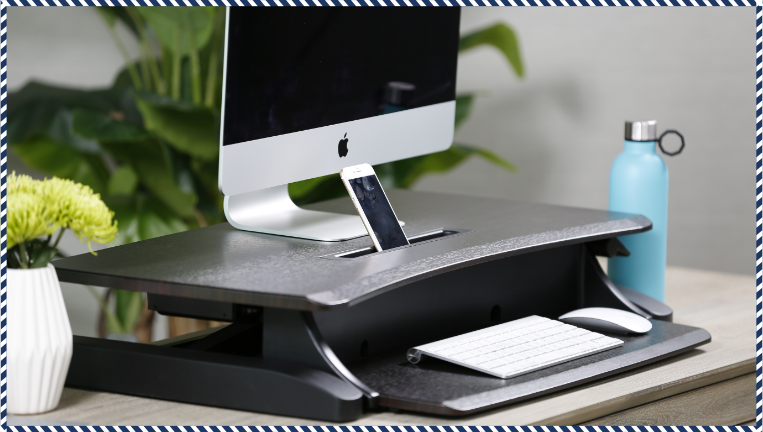 The Lift101 (US only) turns a tabletop into a height-adjustable standing desk with one simple movement. It provides easy adjustment between sitting and standing, space for smart devices and a stylish chocolate-color finish that complements home décor.
---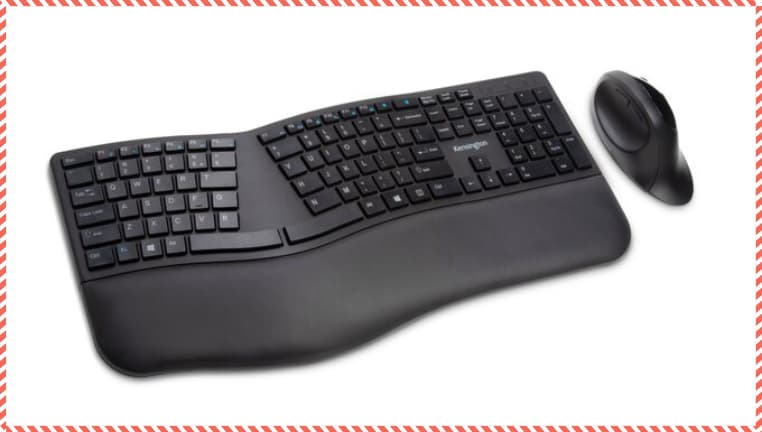 Besides the ergonomic benefits of the Kensington Pro Fit Keyboard, it also features quiet-click keys, a spill-proof design, and Bluetooth for easy pairing.
---
The WorkFit-T comes fully assembled for an easy setup. It moves straight up and down for more stability and to keep your space, your space.
---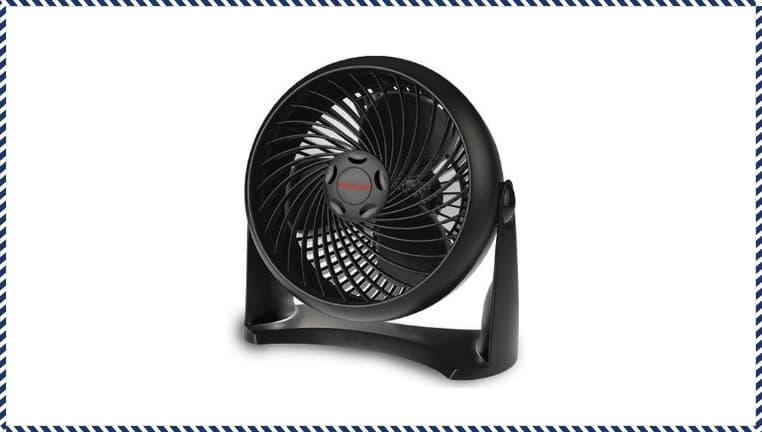 A quiet fan can keep the always warm one cool with a steady breeze and mild white noise to stay focused.
---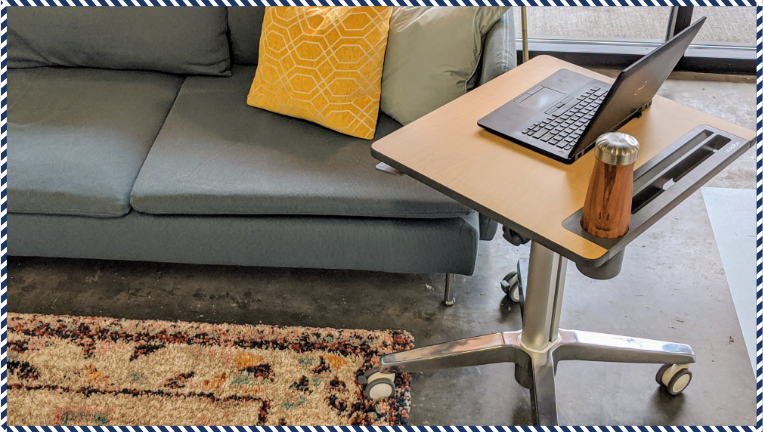 The Mobile Desk is perfect for anyone who doesn't like to stay in one spot. Move the desk next to a chair in the living room or adjust it to the standing position next to a window for some extra sunshine.
---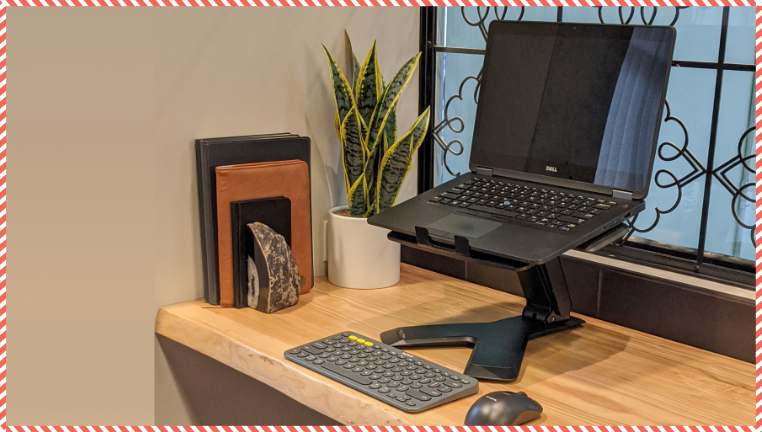 If your loved one is still working or learning from the dining room table, this is an easy fix to help them feel more comfortable. Place a laptop on this stand to create a more comfortable position. When combined with an external mouse and keyboard, this accessory can make a plain surface more ergonomic.
---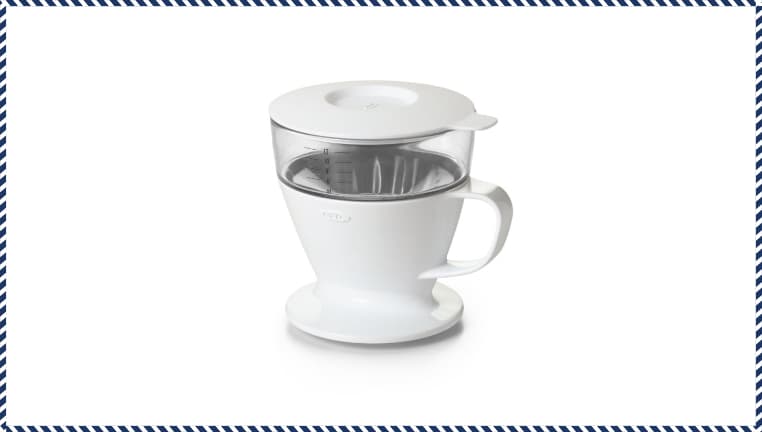 Pour-over coffee is convenient especially when making small quantities. If your giftee is new to this caffeine juice making method, OXO makes it easy to get started. The included water tank automates the flow of water into the funnel, so all they have to do is pour and enjoy.
---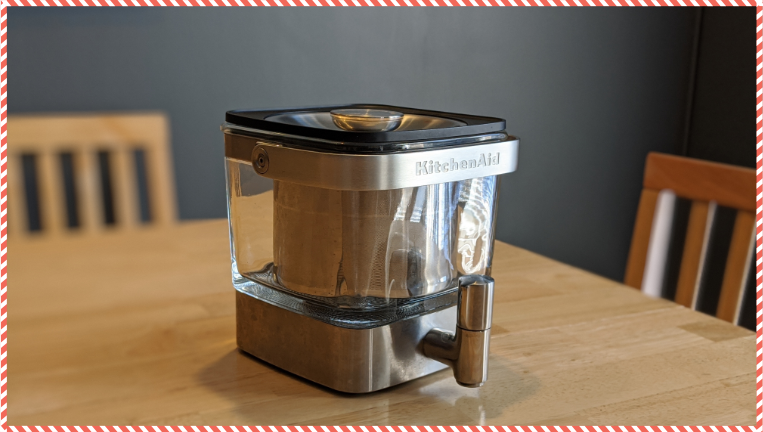 The KitchenAid Cold Brew Coffee Maker makes staying caffeinated almost too easy. Simply add grounds and cold water and let it sit for 18-24 hours. With easy-to-clean parts and a simple design, this would make the perfect gift for the cold brew drinker in your life.
---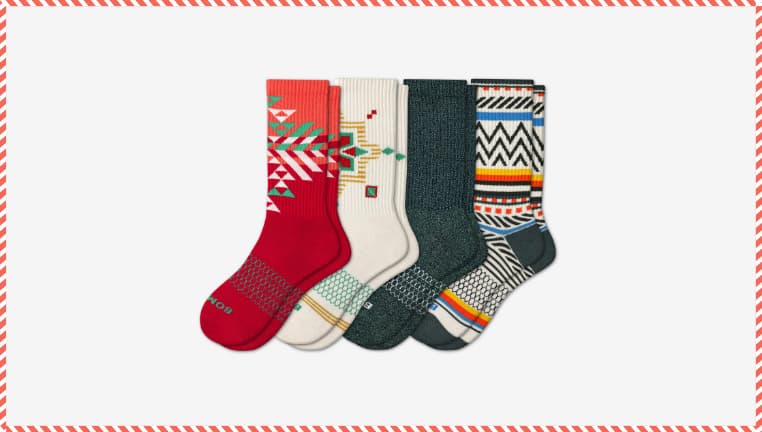 Socks? Might sound boring if that's what your mom always gave to you, but these socks come in all sorts of fun patterns and designs while keeping feet warm. Better yet, Bombas will donate a pair of socks to a homeless shelter in the United States for each pair you buy.
---
We hope you have a wonderful season of giving and joy. If you have some great gift-giving ideas, tweet us at @ergotron.