Research shows that happy practitioners equal happy patients. When caregivers have a working environment allowing them to excel, patient satisfaction and overall happiness can grow exponentially. Creating working environments that support happier and healthier nurses and strong nurse-patient connections impacts actual results, including:
Drops in injury rates
Hospital-related infections
Shorter hospital stays
And more
We dive deeper into conditions that support caregiver well-being and a positive patient experience, supporting improved physical and mental health, nurse retention, workflow efficiencies and more.
Workstations that Promote Efficiency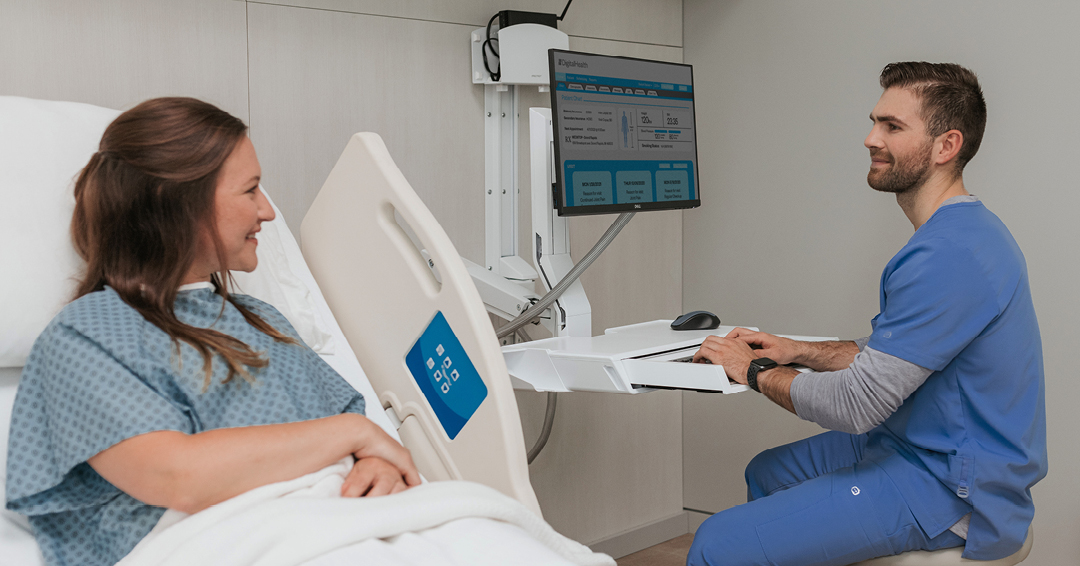 Hospitals and clinics are fast-paced environments with caregivers at the center of patient care. This mental and physical load often results in fatigue and an inability to complete charting in the allotted time frame. More than 72% of nurses report staying after their shift to finish charting.
An ergonomic workstation that is intuitive to use and adjustable for each caregiver supports comfortable and efficient documentation. When nurses and physicians feel better and have the right tools to complete documentation, they can spend more time providing quality patient care.
Dependable Power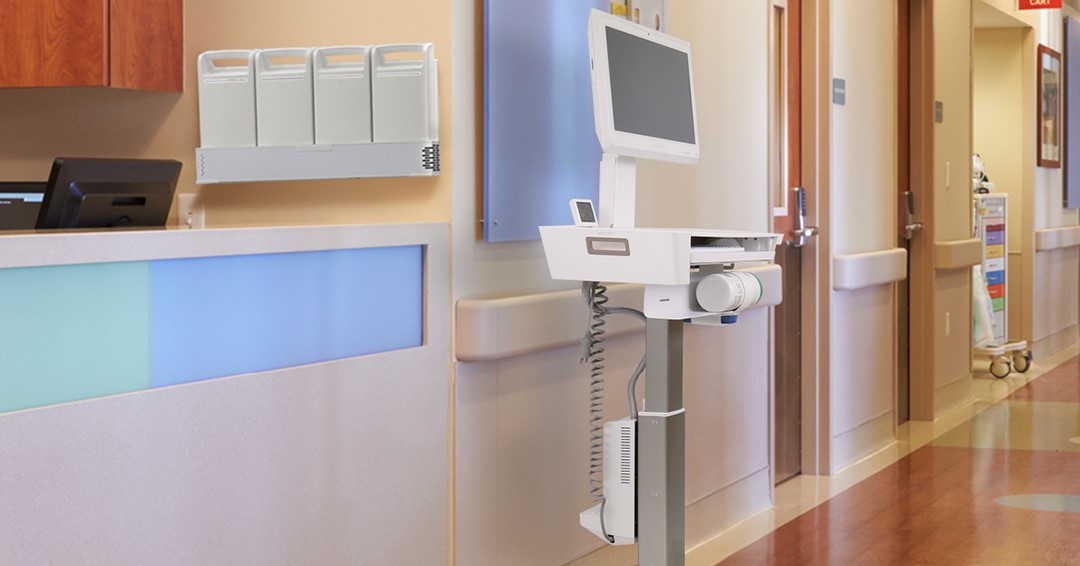 Every moment is critical in a high-intensity healthcare environment. At any given time, nurses are subconsciously managing and anticipating the battery life of laptops, tablets and more, many of which are crucial to their patient care.
Intuitive power solutions are vital to mitigating workflow concerns related to critical medical devices or EHR reboot times, impacting patient health outcomes. Proactively monitoring battery life through the entire health system helps improve technology uptime and maintain essential workflows.
Shorten the Distance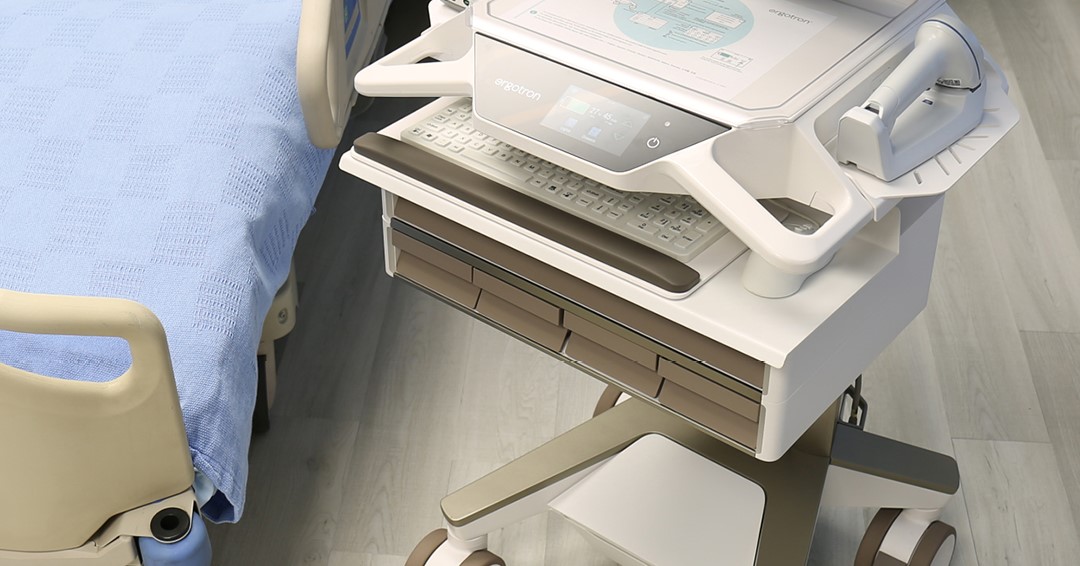 Research suggests more than 25% of a nurse's time is walking the hospital floor. Proper planning and equipment, combined with the above workflow improvements, can help get nurses to patient rooms quicker and with the right tools.
A mobile workstation that holds day-to-day essentials, medication and more, brings together multiple tasks into one tool to help alleviate extra physical and mental steps.
Our healthcare systems today face pressures not before seen in modern healthcare environments. And as 63% of hospital nurses report experiencing burnout, investing in professional-grade workstations that remove workflow barriers and provide intuitive systems that allow for quality patient care will enable healthcare leaders to support patients in deeper ways and improve nurse happiness and retention at every turn.