The pace of digital transformation in healthcare is accelerating. Ways of working and caring have been overhauled in response to the COVID-19 pandemic, and they won't end soon. Expanded virtual care offerings are expected to last post-pandemic. Staff shortages and the risk for burnout remain a major concern. In the U.K., 92% of National Health Services (NHS) Trusts have concerns about staff well-being, stress and burnout.
Equipping caregivers with accurate, detailed information at the point of care is vital to supporting better patient outcomes and helping alleviate clinician stress. An increasing number of digital assets including electronic patient records (EPRs), imaging and more are setting the foundation, however, many organizations lack the right equipment to effectively present this information.
Investing in state-of-the-art digital solutions requires a simultaneous investment in larger screens to truly empower clinicians at the point of care.
Varying Digital Maturity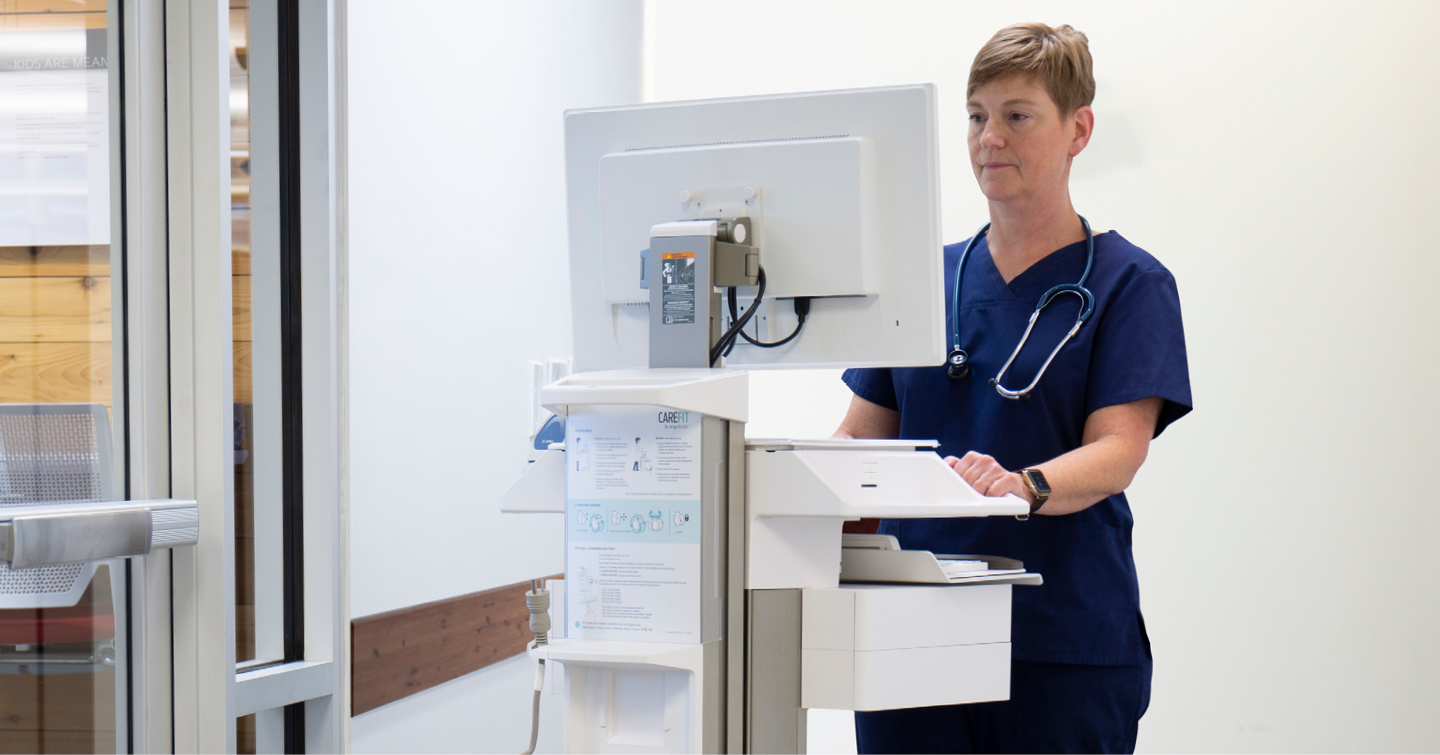 The digital maturity across organizations globally remains varied. While some hospitals have completed a full digital transformation, others are still struggling with disjointed information, including paper records and charts.
Relying on outdated documentation methods forces clinicians to spend more time walking to and from the bedside to workstations, then waiting for a workstation to become available to input data. Research suggests more than 25% of a nurse's time is spent walking the hospital floor. These delays can slow down patient treatment and add to the risk of error, from ordering incorrect tests to recording inaccurate information.
Undermining EPR Value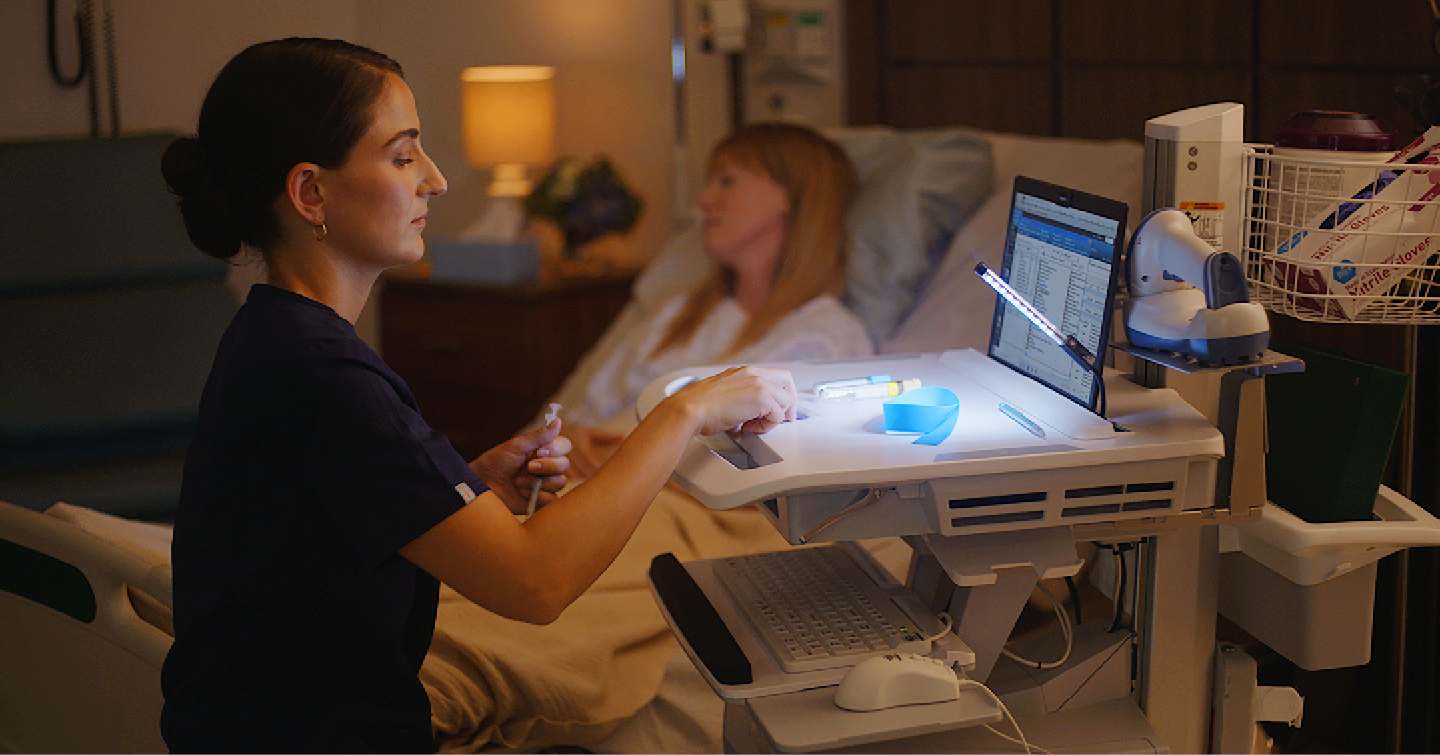 Because today's EPRs combine in-depth patient information, including imaging and test results, with workflow and evidence to support patient care decisions, they should be transforming the point of care experience. Yet they can only empower clinicians if the information can be viewed and used effectively.
Is it intuitive and available on one screen or do clinicians need to scroll?
Is the screen resolution adequate to interpret images?
Does the screen size allow clinicians to collaborate with colleagues and interact with patients?
The wrong technology at the point of care can add undue stress to a workforce already under immense pressure. Tablets, for example, offer an inadequate screen size for the breadth of information in the EPR. They also need regular charging, are routinely dropped and raise infection control concerns. Laptops also lack the screen size and resolution required to make the most use of data, especially during rounds when multiple clinicians need to look at records, imaging and notes simultaneously.
That makes large-scale organizational investments in digitization initiatives useless.
Supporting Effective Care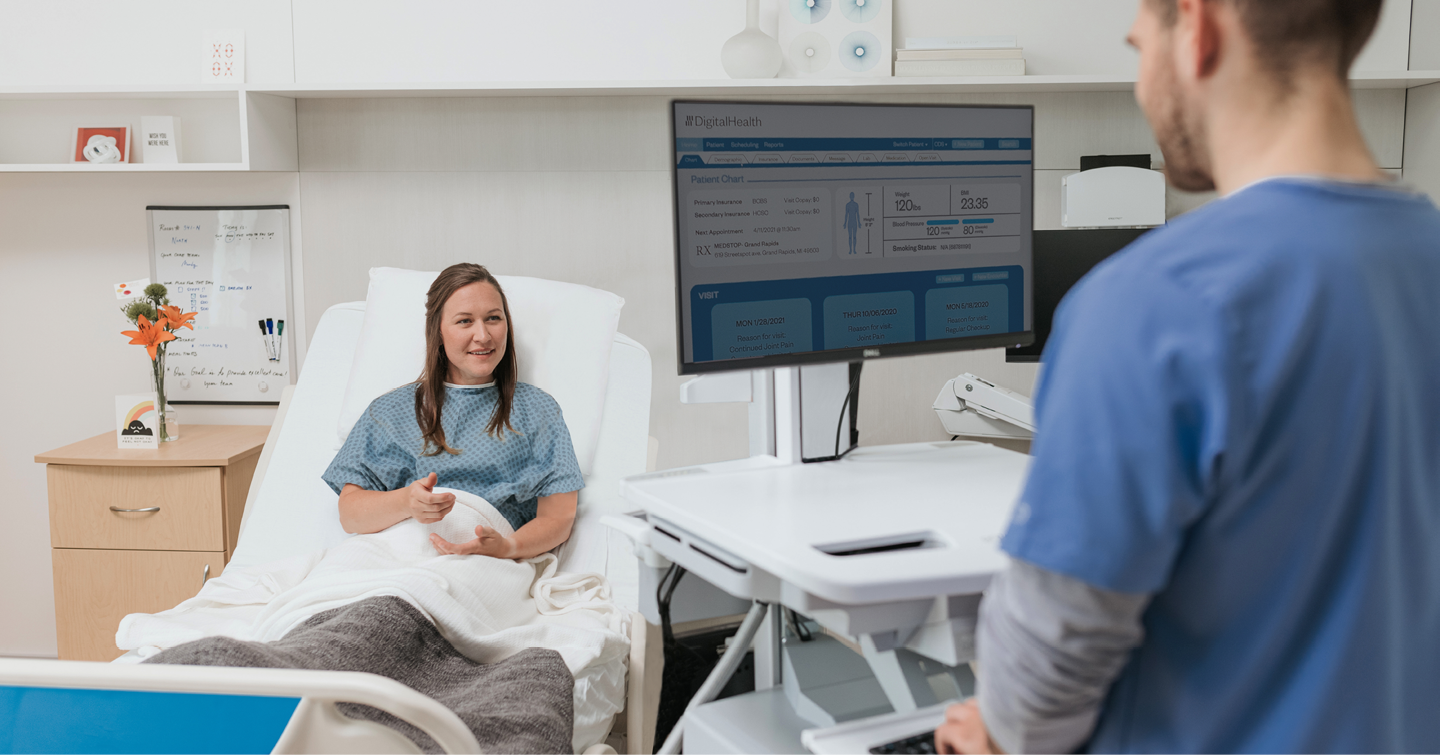 Frustrated by the size, resolution and battery constraints of laptops and tablets, many healthcare organizations are looking to invest in larger, high-resolution screens on powered medical carts. This helps improve the point-of-care experience for both clinicians and patients by:
Providing quicker access to information and minimizing the need to scroll
Making it intuitive for clinicians to follow key steps within a workflow
Supporting more effective clinician interactions during ward rounds, especially when a diverse clinical team needs to review information simultaneously
Offering height-adjustable, ergonomically designed carts so technology can be used comfortably by multiple clinicians with different physical needs
Access to a larger screen also allows patients to become more engaged in their own care. Unlike a laptop, which can become a barrier between patient and clinician, working together on a larger screen allows patients to see and discuss the information.
This approach also supports the Triangle of Care, which ensures the right distance between the provider, patient and technology to maximize comfort and the patient-clinician relationship.
Changing for the Better
The pressure to change has never been greater in healthcare to help improve patient outcomes and address caregiver well-being and burnout. To maximize the value of digital data and improve the day-to-day working environment for clinicians, all organizations need to consider the right point of care solution and screen size to enable quality and accurate patient care. Download our full white paper to learn more.