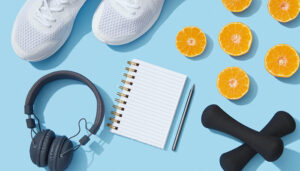 Transitioning to a new year represents a natural time to step back and identify goals for a happier, healthier year ahead. New Year's resolutions propel many of us to adopt new hobbies, purchase a gym membership or ditch the carbs.
Unfortunately, studies estimate that as many as 80% of New Year's resolutions fail. Instead of choosing a daunting goal that you abandon by February 1, commit to one or two of these timeless healthy choices to set you up for a great year personally and professionally:
Create a Movement Mindset
Recommitting to small changes in any work environment—at home, the office and anywhere in between—will help promote well-being, productivity and overall happiness for the long haul. Download our white paper with tips on how to create a movement mindset that lasts.