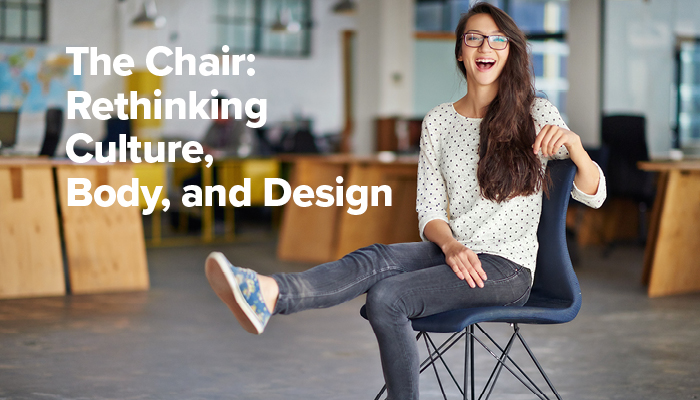 If you're at the office, look at what you're sitting on. If you're using a sit-stand workstation (high-five to you), glance at what you rest on periodically throughout the day. Or walk down the hall to a nearby conference room. What do you see in there? Chances are, you're surrounded by right-angle chairs, the go-to standard in our sitting culture.
In an ErgoExpo webinar sponsored by Ergotron on May 9 at 2 p.m. EDT/1 p.m. CDT, Galen Cranz, Ph.D., a professor of architecture at the University California-Berkeley, will discuss our long history with right-angle chairs and the limitations they present. She'll also cover chair alternatives such as the lounge, perch and sit-stand solutions.
Carrie Schmitz, Ergotron's Senior Manager of Human Factors & Ergonomics Research, AOEAS, CHCE, will join in to offer her own tips for leading an active workstyle with the Sit-Stand Switch™.
They may be standard, but traditional right-angle chairs can lead to a lengthy list of ergonomic issues—think back problems, sciatic nerve pain, a sluggish metabolism and more. Add on the risks of a sedentary lifestyle and sitting disease, and you have an equation for unhealthy, unhappy workers.
Ergonomists, furniture dealers, architects, designers, human resources representatives and more won't want to miss this one-hour session filled with key data and practical recommendations for helping your clients rethink traditional chairs in the modern office space.
Bonus: Attendees earn a certificate of completion to apply for CEUs with ABIH and BCSP and CoC points with BCPE